Natural Gas Appliance Rebate Program
Converting to Natural Gas?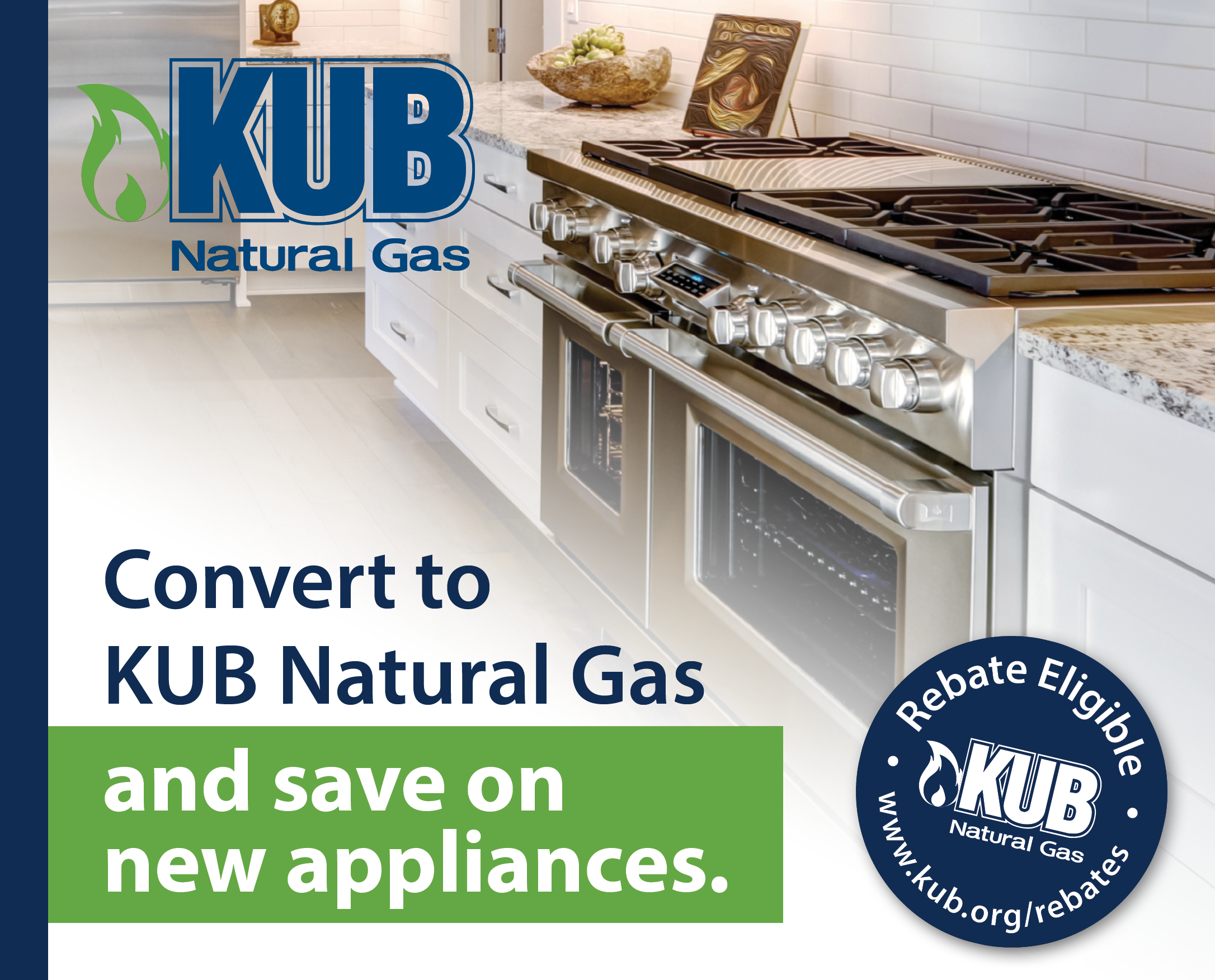 Thinking about converting to natural gas for a range or other appliance? Save money through KUB's Natural Gas Appliance Rebate Program and enjoy the clean-burning efficiency of natural gas.
Savings are available for existing residential natural gas customers converting from electric or propane who purchase and install new natural gas appliances, such as ranges, water heaters, clothes dryers and heating units.
Simply purchase a new natural gas appliance, have it installed by the contractor of your choice, and complete the rebate form. Be sure to attach the required documentation. View and download the Appliance Rebate Checklist to be sure you have all the items you need.
Rebate levels vary by appliance. Rebates will be applied to your KUB bill.