Energy Audits
Live comfortably and efficiently
See how easy it can be to live comfortably. As a KUB residential customer, you have two energy audit options through the TVA EnergyRight ® Solutions Program.
You can take a free online energy audit on the TVA site [see link below].
Free Online Energy Audit
To receive more accurate results from the TVA free online audit, we recommend you first log in to your account and retrieve your energy consumption history. [Note: You may complete the audit without your specific consumption history.] Your most comprehensive and customized option, however, is TVA's eScore™ program.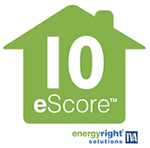 TVA's eScore Program Can Help Your Home Score a "10" on Energy Efficiency
Make your home the best it can be! Get your eScore at 2eScore.com to find out how energy efficient your home is and what you can do to improve it. TVA eScore advisors will audit your home and rate its energy efficiency [1 to 10]. You get a report with recommendations to help you conserve energy and save money and a list of available rebates for improvements. You can participate in eScore multiple times—possibly with multiple rebates—until your home is a "10."
eScore can:
Make your home more energy efficient
Help you lower your utility bills
Improve your home air quality
Getting started is easy!
Register online (www.2eScore.com) or by phone at 1 -855-2eScore (1-855-237-2673)
Request an eScore evaluation. Not exactly sure how to make your home more energy efficient? A professional energy advisor provides you an evaluation, an eScore, and a list of recommended improvements that show you the path toward a perfect eScore of 10.
First-time eScore participants receive a FREE eScore evaluation of the home and a quality assurance inspection of the work performed by the QCN contractor. A certified energy advisor will visit and evaluate the home to provide an eScore and a customized list of upgrades and rebates available. The certified energy advisor may also install instant savings measures.
Note: If you start eScore with an approved contractor (eScore provides a list), your energy audit is free; otherwise, the audit is $75.
TVA Offers Energy Efficiency Kits With Free Online Energy Audit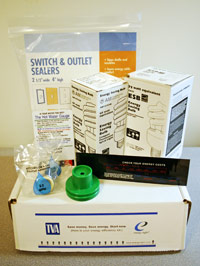 Take the Free Online Energy Audit and TVA will send you an Energy Efficiency Kit with tools to help you save energy and money. [Kits are mailed in four to six weeks.]
The kit includes the following items:
Two compact fluorescent bulbs
Outlet and light switch gaskets
A filter whistle
Two faucet aerators
A hot water temperature gauge
A home thermometer
"How to Save" brochure