Green Switch Match Energy Resources
TVA's renewable power generation through Green Switch Match
With Green Switch Match, we make it easy to reduce your impact and support renewable energy. Participation in the program lowers your carbon footprint with nothing to install or maintain at your home. Each month, you purchase renewable energy equivalent to your usage for 1 cent per kilowatt hour used, and the power is added to the grid on your behalf. Click here to learn more about this cost.

Renewable Energy Resources
Electricity for Green Switch Match is made up of 100% renewable energy, generated by solar, wind, and biogas sources. Green Switch Match is a Green-e-Energy certified product and meets the environmental and consumer-protection standards set forth by the nonprofit Center for Resource Solutions. Learn more about TVA's renewable resources here.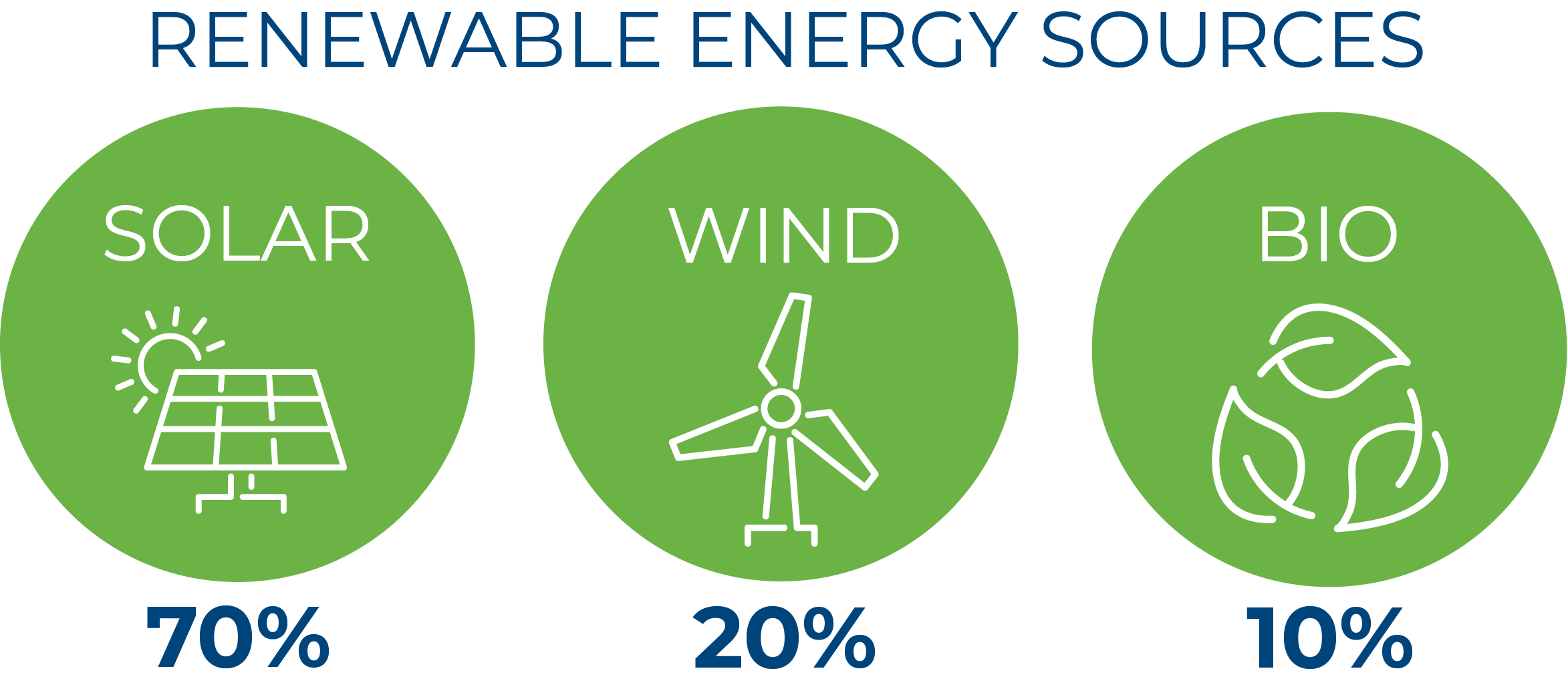 Benefits of Using Renewable Energy
Reduce the environmental impact of your carbon footprint
Contribute to diversifying energy supply and reducing dependence on imported fuels
Show your support for renewable energy development
For the typical residential KUB customer, participation in Green Switch Match can help reduce a customer's carbon footprint by more than 8,000 lbs of CO2 emissions per year.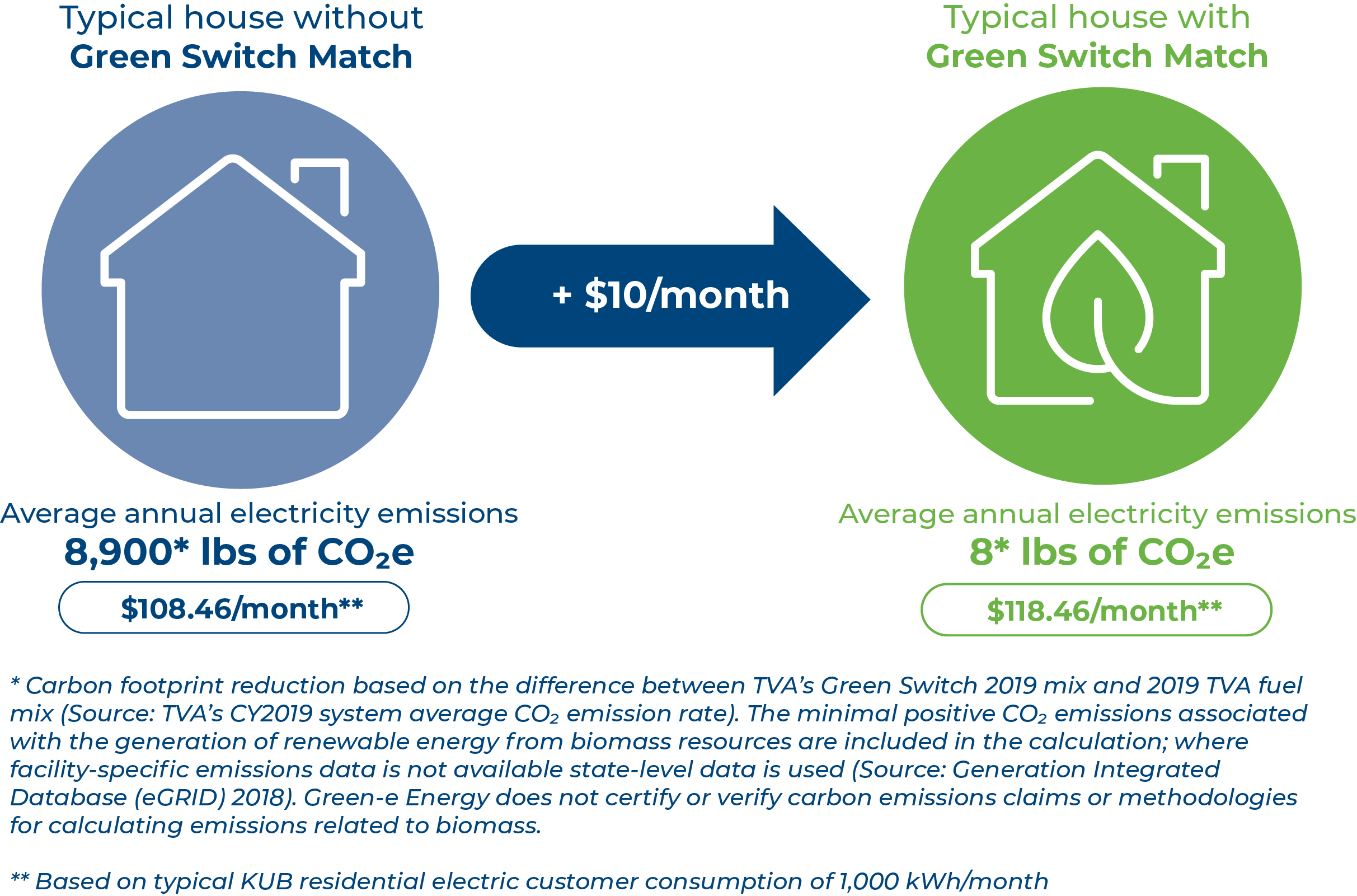 Sign up for Green Switch Match here.