Water and Wastewater Savings
Water efficiency tips to save money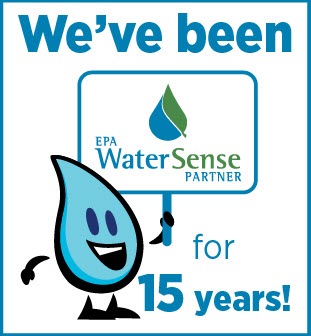 As an EPA WaterSense partner, KUB is committed to helping customers conserve water and save money. A few simple changes in how you use water can have a big impact, and this week, we're focusing on finding and fixing leaks. Click here for tips from EPA WaterSense.
Additionally, WaterSense labeled products meet special standards for efficiency and performance and can help you achieve even more savings.
Because wastewater charges are based on your actual water usage, conserving water saves you money on your water and wastewater bills. Click here to read more about saving water in your home through KUB's Savings In The House partnership with the City of Knoxville.
KUB also offers watering and leak credits to help customers save money.
Energy & Water Saving Workshops
KUB offers Energy & Water Saving Workshops free to area community groups and organizations. Learn more about workshops and sign up here.