Industrial Pretreatment Program
Protecting the collection system, wastewater treatment plants, and the environment
What Is an Industrial Pretreatment Program (IPP)?
KUB operates an Industrial Pretreatment Program to protect the collection system, wastewater treatment plants, and the environment. By working together with our industries and businesses, KUB helps support and protect the sustainability of our communities' natural resources and recreational waters.
When the Clean Water Act (CWA) passed in 1972, it required the elimination of pollutant discharges and improvements to recreational waters. CWA included the National Pollutant Discharge Elimination System (NPDES) which requires Wastewater Treatment Plants (WWTPs) to control pollutants at the source with an Industrial Pretreatment Program.
IPP works with our industries and businesses to:
Prevent the introduction of pollutants that may interfere with treatment
Prevent the introduction of pollutants that may pass through the WWTP because the plant would not be able to treat them effectively
Protect the WWTP effluent-receiving stream
Protect WWTP and collection system employees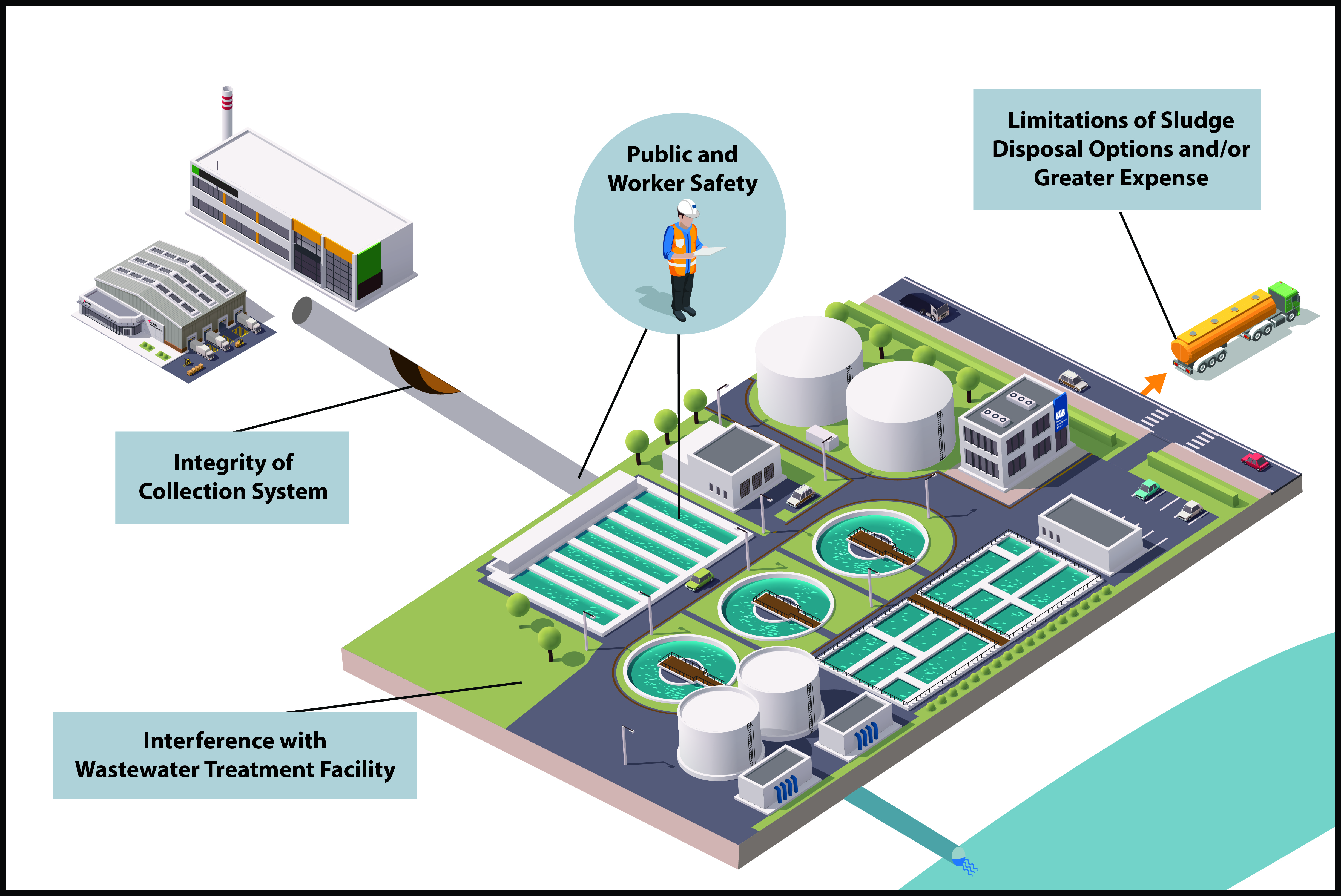 Does My Industry Need an IPP Permit?
Industries and businesses in KUB's service area may need a permit to discharge to the wastewater collection system. Industrial Pretreatment Permits apply to any business that:
Discharges 25,000 gallons per day or more of process wastewater
Discharges 5% or more of the WWTP's capacity
Discharges wastewater that has a potential to adversely affect the WWTP's operation or cause the WWTP to violate any standard or requirement
Is subject to Federal EPA categorical standards listed under 40 CFR 405-471 (The EPA website links are best viewed using Chrome)
All businesses within KUB's wastewater service area who may meet one of the above listed critera must fill out an Industrial Waste Survey (instructions). If it is determined that your business requires a permit, here is an example of KUB's pretreatment permit. Issued permits will be specific to the type of business and may contain different requirements. If you are unsure if your business needs a permit, please call KUB's Industrial Pretreatment Program Coordinator at 865-594-8367 and we will be glad to answer any questions.
Information About KUB's IPP
KUB has approximately 30 permitted businesses
KUB has four WWTPs
Local limits and prohibited discharges per WWTP:
Categorical businesses will also have categorical limits that are listed in 40 CFR 405-471
Helpful Information
IPP reporting is done on a semi-annual basis. The IPP semi-annual periods are defined as:

April 1 - September 30
October 1 - March 31

All permit required samples must be analyzed using EPA approved methods listed in 40 CFR 136
Other KUB Pretreatment Programs:
CONTACT INFO
Industrial Pretreatment Program Coordinator: 865-594-8367