Careers
KUB offers a variety of job opportunities
For more than 75 years, Knoxville Utilities Board is a leading employer in the Knoxville, Tennessee, area. KUB provides electric, gas, water, and wastewater services to more than 453,000 customers, making it one of the largest full-service regional utilities in the nation.

KUB offers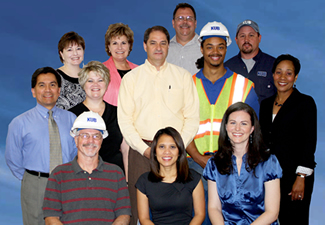 Excellent products and services
Exceptional benefits
Competitive salaries
Career opportunities for a wide range of skills and experiences.
We are looking for bright, energetic people. If you like to work hard, be fairly compensated, and be part of a successful team, KUB is for you.

KUB seeks a diverse workforce that reflects the communities we serve. We employ about 950 people with an average tenure of about 14 years. In a world of ever-changing jobs and careers, this longevity points to the stability and satisfaction to be found working for KUB.
KUB is an equal opportunity employer.
From Engineering to Accounting, career opportunities abound throughout KUB. Changing technology requires people with the skills and abilities to maintain our technical advantage. Whether you are fresh out of school or a seasoned professional, KUB offers a variety of job opportunities in the following areas:
Plant & Utility System Operations
Utility Construction
Information Services
Engineering
Finance & Accounting
Procurement
Communications
Customer Service
Transportation
Human Resources Administration
Mapping & GIS
Safety & Technical Services